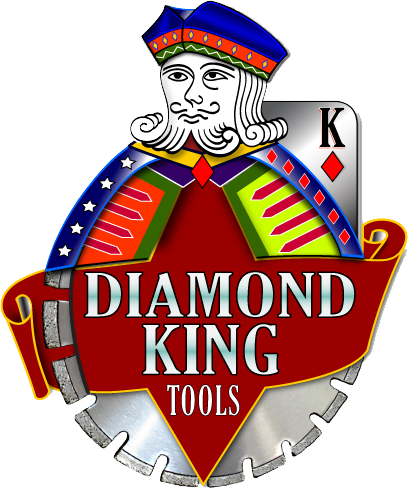 Read and understand warnings and instructions before operating any tools with these products
Operators AND bystanders must always wear ANSI Z78.1 eye protection, hearing protection and protective clothing.
Operator and bystanders must always use OSHA/ANIS approved respiratory protection suitable for the specific application.
Make sure the wheel is not touching anything when the tool is started.
Always let the wheel come to a complete stop before setting tool down.
Do not operate in a combustible environment; sparks can be generated which could cause a fire or explosion.
Do not touch or try to stop a moving wheel with your hand.
Do not apply side pressure to the wheel, such as side grinding, or twisting or wedging the wheel in a cut.
Blades are designed for maximum operating speeds. Do not exceed recommended maximum speed.
Do not touch a cutting wheel immediately after use, it may be hot.

DIAMOND BLADE WARRANTY AND INSURANCE:
Discount Contractor Warehouse warrants all of its diamond blades against possible defects in workmanship and/or materials for the useful life of the cutting segments. Laser welded blades are also warranted against segment loss due to weld failure. Determination of the applicability of the warranty will be made after the product is inspected by Discount Contractor Warehouse quality department. This warranty does not cover any product determined to have been used in a non-application accident or damage caused by operator abuse or misuse. In no event shall Discount Contractor Warehouse be liable for consequential or incidental damages arising out of the failure of any product to operate properly.


Discount Contractor Warehouse Return Policy:
Discount Contractor Warehouse must be notified within 30 days of delivery of any returns or exchanges.
Customer is responsible for any freight charges for any returns that are not warranty related.
All warranty related returns will be replaced at no charge to the customer.
All returns must be packed in the original manufacturers packaging materials