On Episode 7 of Will It Cut? We used the Red Devil diamond blades on a Husqvarna K770 cut off saw to try and cut through an Igloo cooler we used for promotions way way back in the day. Honestly, I didn't even know what was inside a cooler, so I was looking forward to slicing this thing up.
The Igloo cooler we had was a rectangle type shape, so we knew it would be pretty easy to cut up. This cooler was sitting in our office for about 3 years, we tried to do a promo to give it away, but no one wanted it.
For predictions:
Chris: predicted "Should be no problem, we've cut through some plastic already."
Nelson: said "It's gonna go through ezzzzz"
Colby: said "Mike Slicin"….. this confused the crew, so he clarified, Mike Slicin is like, Mike Tyson, so it will cut through easy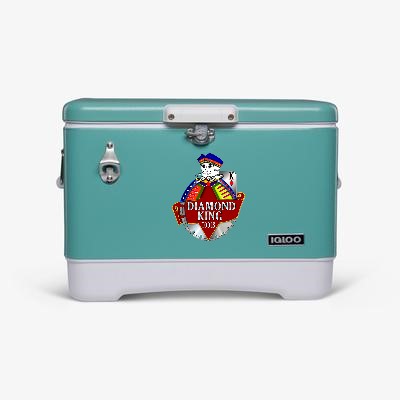 RESULTS The Red Devil Diamond blade can cut through concrete, asphalt and stone like it's nobody's business. So when the Devil met the igloo cooler, it just breezed right through the plastic. To put it simply, the cooler lost the battle. Not sure where all the confusion was about what was inside a cooler? How are houses insulated? Foam! SO the same goes for coolers. Simple foam insulation is what keeps things cold or warm in coolers. Our diamond blades can't lose… they breeze through every material week after week.
Links and resources:
https://diamondkingtools.com/​
https://discountsnowstakes.com/​
🔴 Subscribe for more tips just like this: https://www.youtube.com/channel/UC00V…
SOCIAL ===============================
📝 – BLOG: https://diamondkingtools.com/blog/
🛠️ – DKT CUSTOMER SUPPORT: [email protected]
👥 – FACEBOOK: https://www.facebook.com/diamondkingt…
🐦 – TWITTER: https://twitter.com/diamondkingtool​
📸 – INSTAGRAM: https://www.instagram.com/diamondking…