Diamond King core bits are the best in the construction business. Core bits are used to core holes in hard materials and surfaces. Concrete is the most commonly cored or drilled surface. Along with concrete, asphalt, stone, brick etc may also need to be cored in certain situations.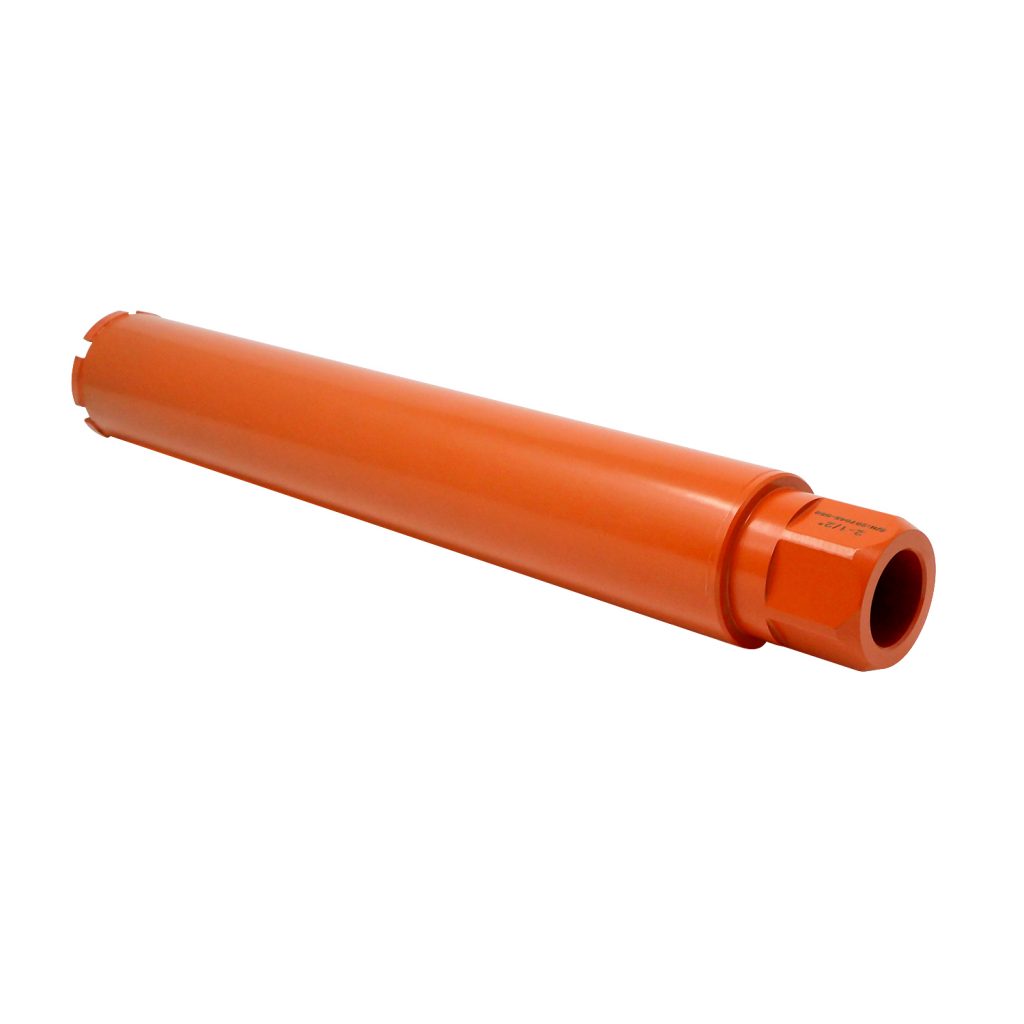 Core bits work almost the exact same as diamond blades. The diamond segment on the core bit is what allows it to grind through the material that needs to be cored.
There are different levels of core bit quality. They are based on diamond content, segments type and barrel quality. These things are what dictate the speed of the core bit itself and also the life of the bit.