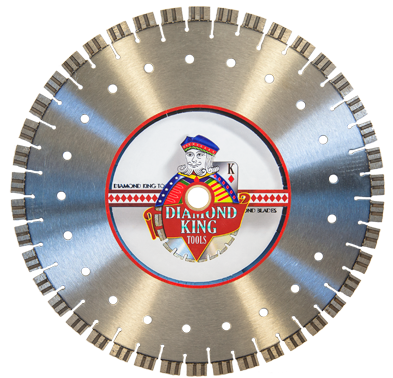 Diamond blade segment type plays a huge factor in how the blade performs. Everything from the speed of the cut to the accuracy of the cut can be determined by the segment type. Two of the main segment rim types are segmented and continuous rim.
Segmented diamond blades are much more popular overall in the bigger sizes. They cut aggressive, and are able to bite into harder material a little easier than a continuous rim diamond blade. They are designed to be tough and last long. They are almost always used in general construction and demolition.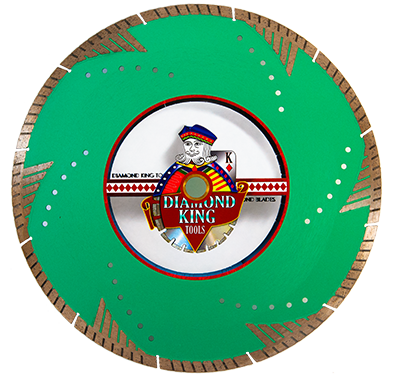 Continuous rim diamond blades are a little more specialized. They are almost always turbo segmented which allows faster cutting. The most notable feature of continuous rim blades are being able to produce more fine cuts than segmented blades. They are not always the best option for hard concrete due to binding, but are perfect for fine cuts on materials such as blue stone.
For smaller blades, between 4″ and 7″ specifically, continuous rims are much more popular. This is due to the nature of the work being done, stonework, masonry, restoration etc.